Sander van Dijk
Course Instructor


Sander is an animator who loves propelling the Motion Design industry forward by cultivating the MoGraph community and building tools for After Effects, including Ray Dynamic Color and Texture. He's also one of the co-founders of the überpopular conference, Blend. He is widely recognized as one of the top After Effects artists in the world.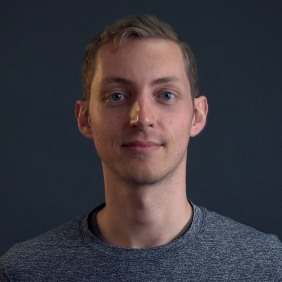 He believes that motion design is an incredible tool to communicate ideas and can be used for the betterment of society, so he chooses to work with clients and projects who help shape a better world. He hopes that by sharing his knowledge, he'll be able to inspire creativity, individuality and confidence in other creatives. To see more of Sander's work and philosophy, visit sandervandijk.tv.
The Art & Science of Motion
Sander van Dijk is one of the top After Effects animators in the world. He's worked for many incredible clients and production studios. He's developed tools for animators, and is as in-demand as they come.
In this class, Sander takes you under his wing to teach you everything he knows about creating killer work in After Effects. You'll learn how to structure animations according to geometric proportions found in nature, deal with complexity, create cool transitions, and more. It's a trip through the unique mind of an incredible animator.
Read more on www.schoolofmotion.com